We accept room booking requests for events, meetings, networking, training/information sessions and supervisions. These should all be specific to the professional or personal development of postdocs, or contain content relevant to postdocs.
To book our rooms you must either be a postdoc at the University of Cambridge (or Partner Institute), a University service/Department, or an external provider, and your booking must meet the above criteria.
We do not accept bookings for private/corporate events, parties, or events with children attending.
Check the availability and book rooms in each of the centres below.
Eddington
Mill Lane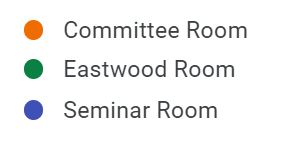 Biomedical Campus 
Biomedical Campus Booking Form